Anti-wrinkle injections are a popular and highly effective way of treating lines and wrinkles. By injecting very small quantities of 'Botox' into the muscles we cause them to relax and that smooths out the complexion – without giving you that unnatural 'frozen' look. The main areas targeted are frown lines, crows feet and forehead lines.
At your free initial consultation we will chat with you about your areas of concern and establish whether 'Botox' injections are suitable for you. Should they be, treatment is usually carried out at the same visit. You should start to notice the effects after a few days, it usually takes 7-10 days for the full effect to become apparent. The 'Botox' will last for approximately 4 months and many patients choose to maintain the results through regular appointments.
Approximately 30 minute initial consultation
Immediately able to go back to work
No anaesthetic necessary
Home visits available

Prices start from £180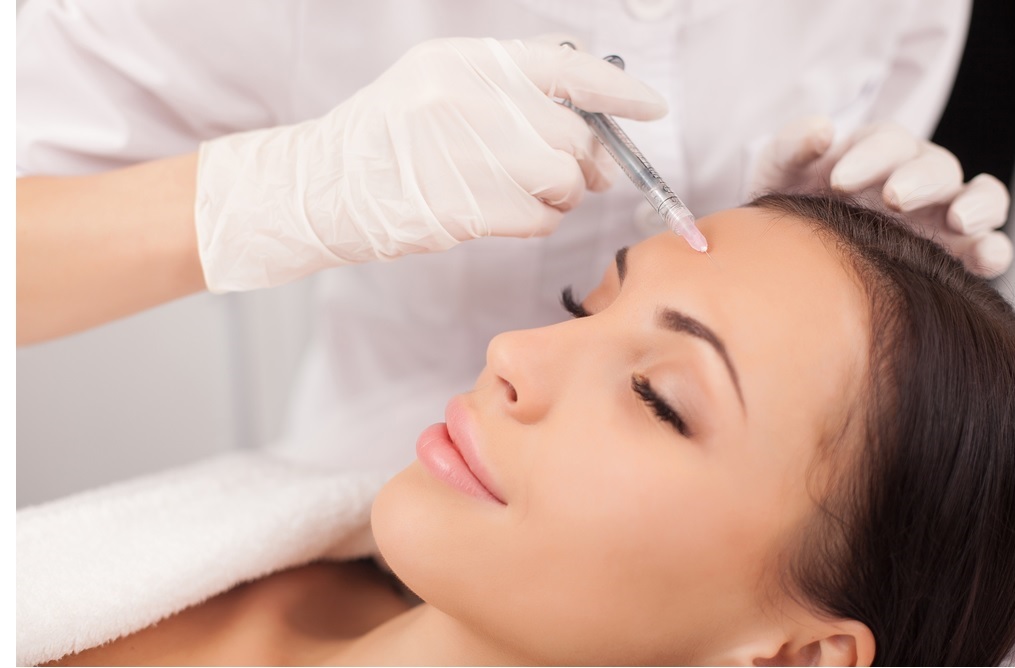 Get your free wrinkle reduction consultation
FAQs
'Botox' itself is a brand name and is short for Botulinum toxin, there are other brands too. This is a naturally occurring protein that causes muscles to relax. When used in the face muscles it relaxes them and consequently reduces wrinkles. It is currently the UK's most popular cosmetic treatment for the removal of wrinkles. Botulinum toxin has been used for medical purposes for around four decades. When administered by a qualified professional it is injected so it only affects the muscle and not other parts of the body. As long as it is being administered by a qualified professional, the risks are minimal.
No, you'll start to notice treatment effects after 24hrs. Then more prominently after a few days. The full effect starts after 7-10 days and lasts for up to four months before slowly wearing off.
The procedure is predominantly pain free. Occasionally patients may feel mild discomfort during treatment which is experienced due to a small needle being involved. Immediately following treatment some patients notice a mild soreness in and around the injection site itself, but this subsides quickly.