Dermal fillers are a mainstay of modern facial rejuvenation techniques. It is by far one of the most popular non-surgical treatments among patients who want to combat the signs of ageing. Part of the natural ageing process is a slowdown in collagen production and skin renewal. This is what causes your face to naturally lose volume, causing loose skin, lines and wrinkles.
Fillers are injected under the skin to help to restore the firmness and smoothness that is associated with youth. They are made from a naturally occurring hyaluronic acid gel that is injected into the face to smooth wrinkles and folds (especially around the nose and mouth – an area called the Nasolabial region).
Treatment takes around 30 minutes, the effects are instantly visible and last for around 9 months.
Immediately visible results
Approximately 30 minute initial consultation
Soon able to go back to work
Home visits available
Prices start from £295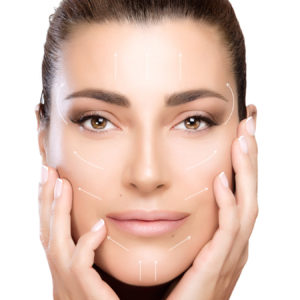 Get your free initial consultation today
FAQs
We use Juvéderm® which is by far the leading filler in the UK market, it is composed of a hyaluronic acid gel. Hyaluronic acid is a naturally occuring sugar found in skin and cartiladge. When mixed with water it swells, which is how the desired effect is achieved.
No, you'll notice the treatment effects immediately. These last for up to 9 months. Should you desire less of a treatment effect we can instantly dissolve the Juvéderm® using a special solution.
The procedure is predominantly pain free. We apply a topical anaesthetic cream first to the treatment area. Juvéderm® also contains lidocaine, which numbs the skin and minimises potential discomfort.